Neova is a multi-award winning MIDI ring controller designed to bridge the gap between musical intention and emotion. The high-end wearable enables you to control sound effects with natural and intuitive hand gestures to enhance your expressivity.
Use your two hands to express yourself
Neova lets you express yourself without taking your hands away from your inspiration, the keys. More control, more creativity, you can now focus on expressing your singularity.
Make your instruments more powerful
Do not replace your favorite instruments, make each one of them more expressive. Neova MIDI Ring is an accessory compatible with any of your synths or DAWs, designed to add several dimensions of control without needing to buy a whole new synth.
Control several parameters at the same time
Explore the granularity of your hardware and software sounds using our 4 gestures in the most natural way possible. Adding a vibrato in the same way as guitar and string players is now possible using Neova. Each gesture can be assigned independently to the parameter of your choice, combine each one of them to reach new level of expressivity.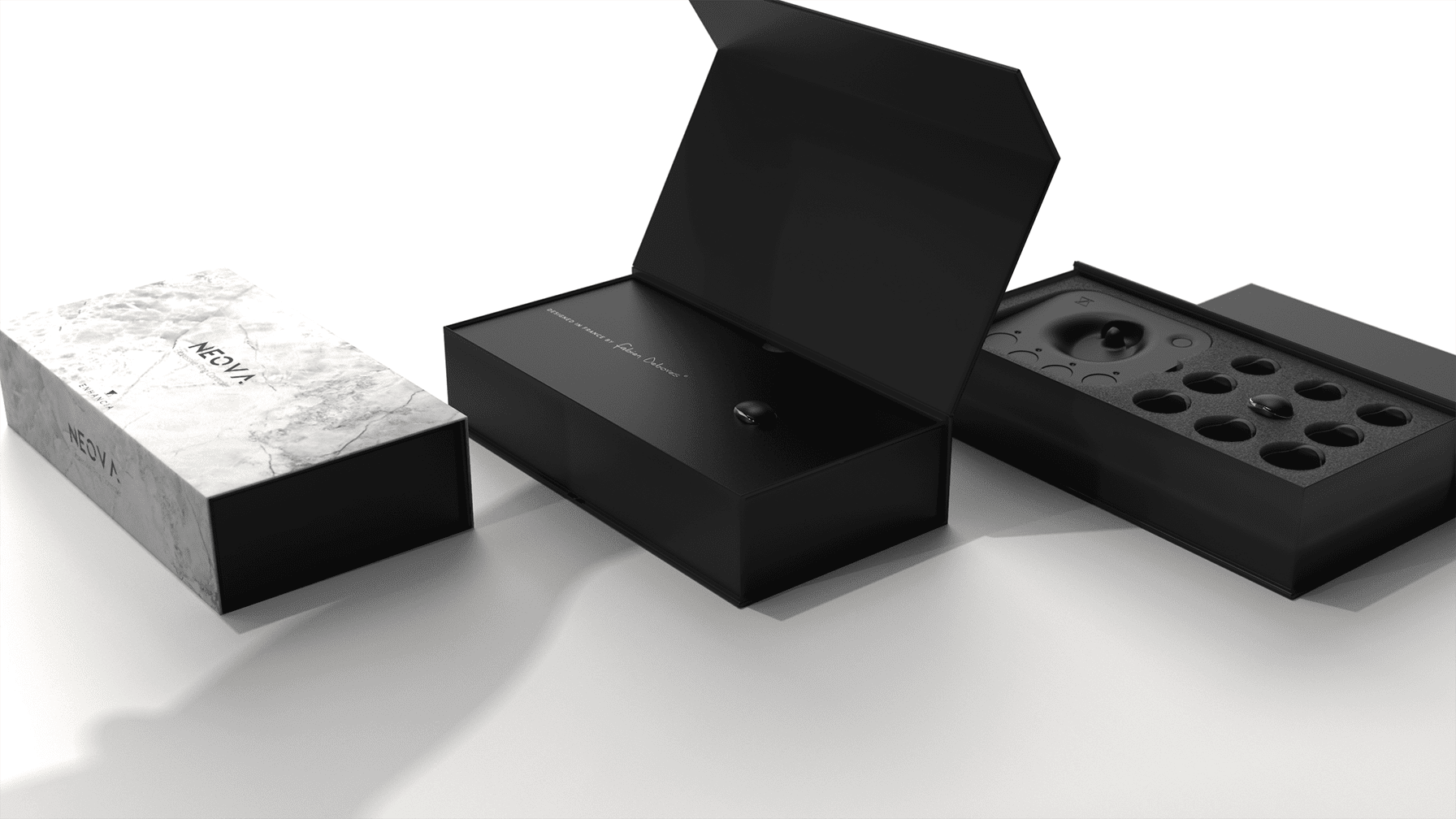 Inside the box